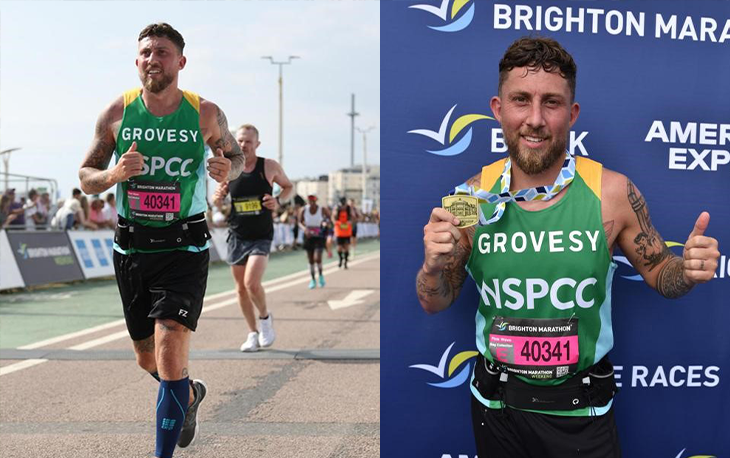 Jamie Groves, a Regional Development Director of Funeral Partners Greater London South has raised £886 pounds for NSPCC by running The Brighton Marathon.
The Brighton Marathon took place on the 12th of September 2021 with thousands of runners participating. The 26.2-mile race started at Preston Park and continued till the runners reached the finish line at Brighton Palace Pier.
This year's marathon was slightly different as the organizers marked the course wrong. The participants including Jamie were forced to run a additional 568 metres.
Jamie Groves still ran the marathon in a record time, gaining a new personal best. He completed the marathon in a little over 4 hours and 30 minutes.
Jamie Groves said: "This is a huge improvement from 2019 which was 5 hours and 52 minutes and 2020 which was 5 hours and 52 minutes".
Jamie opened his JustGiving page with the aim to raise as much money as possible for the NSPCC. So far, Jamie has raised a total of £886 with his target being £1,000.
Jamie Groves said that the staff at Funeral Partners have been nothing but supportive of his efforts and have told him how proud they are of him.
"I am grateful to everyone that made a donation or offered me their support and kind words. With the amount raised so far it will help 221 children according to the NSPCC, so thank you.
As mad as it might sound, I enjoyed this marathon more than any other I have done in the past. The support on the actually day was overwhelming."
To donate visit: https://www.justgiving.com/Jamie-Groves2